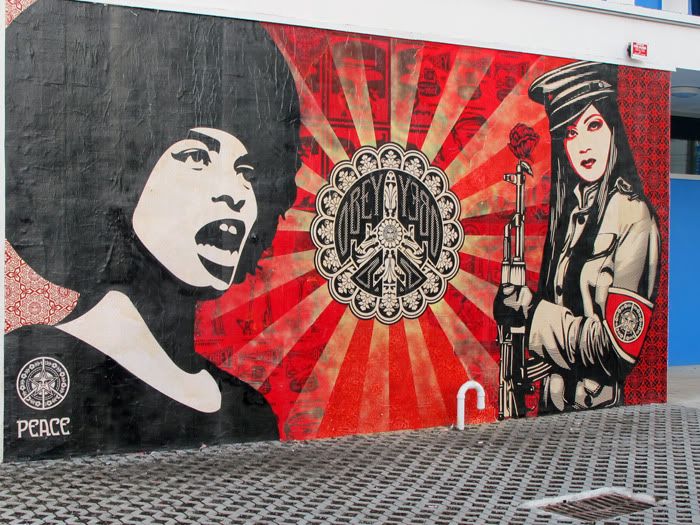 Shepard Fairey Mural, Design District, Miami. Photo by Lala Lopez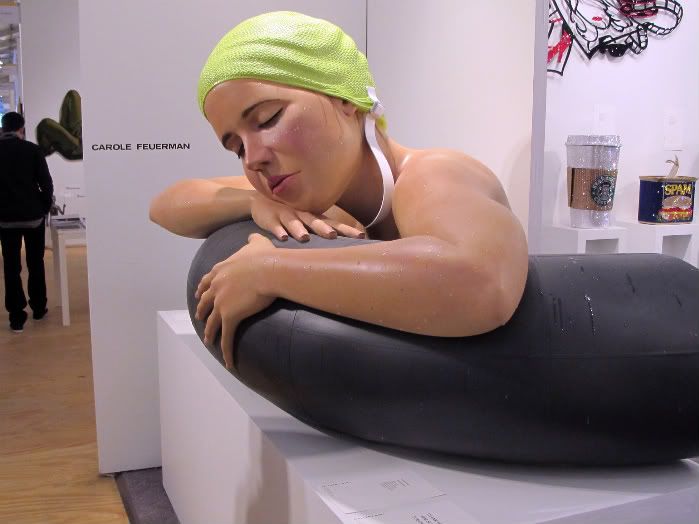 Carole Feuerman, "Survival of Serena", Scope Art Show. Photo by Lala Lopez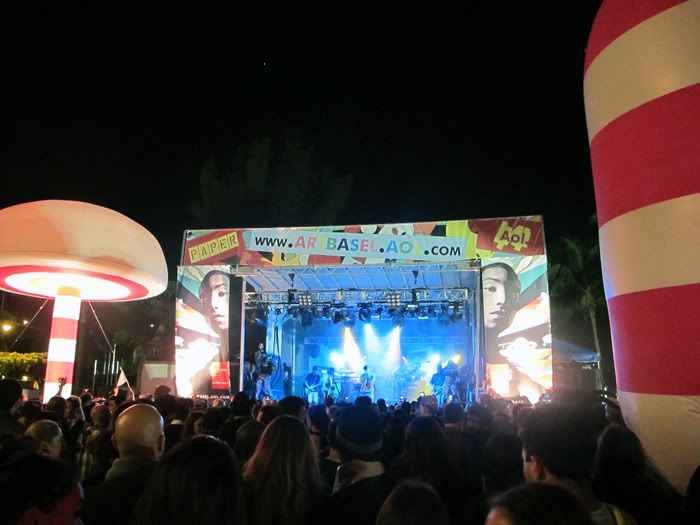 AOL + Paper Magazine + Rainbow City + N.E.R.D. Concert. Photo by Lala Lopez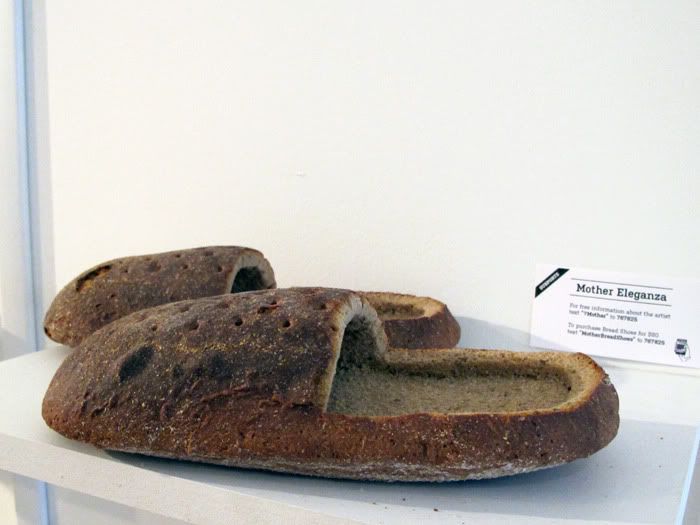 Mother Eleganza, Bread Shoes. Photo by Lala Lopez.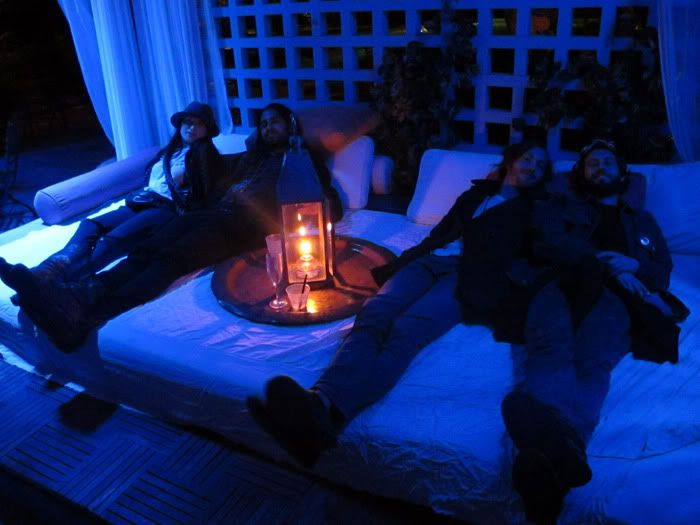 Falling Whistles, The Shore Club. Photo by Lala Lopez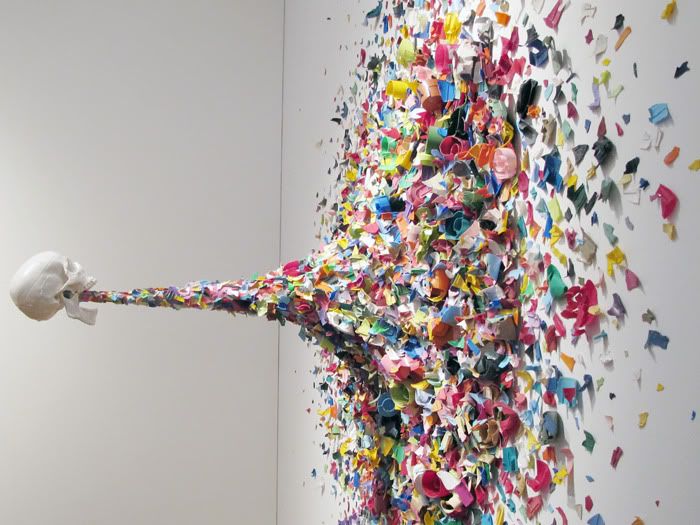 Scope Art Show. Photo by Lala Lopez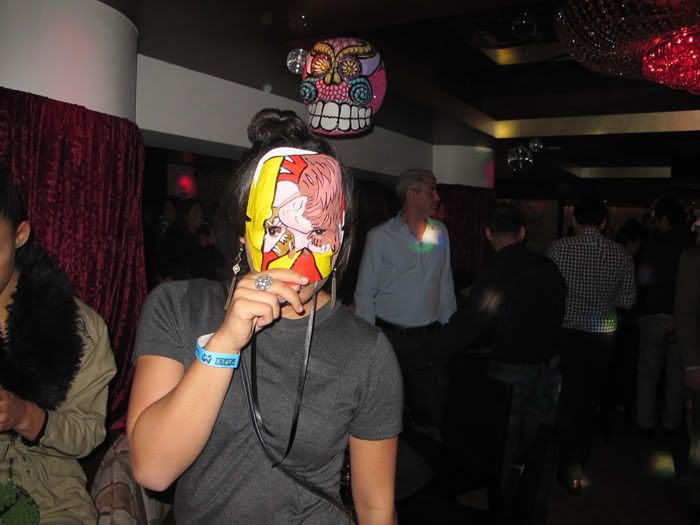 A Masquerade at Le Baron. Mask by Laurent Fetis. Photo by Lala Lopez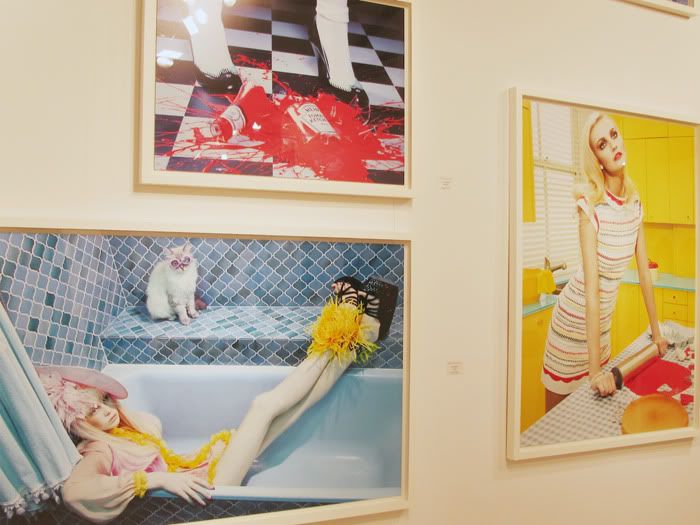 Miles Aldridge, Design Miami. Photo by Lala Lopez.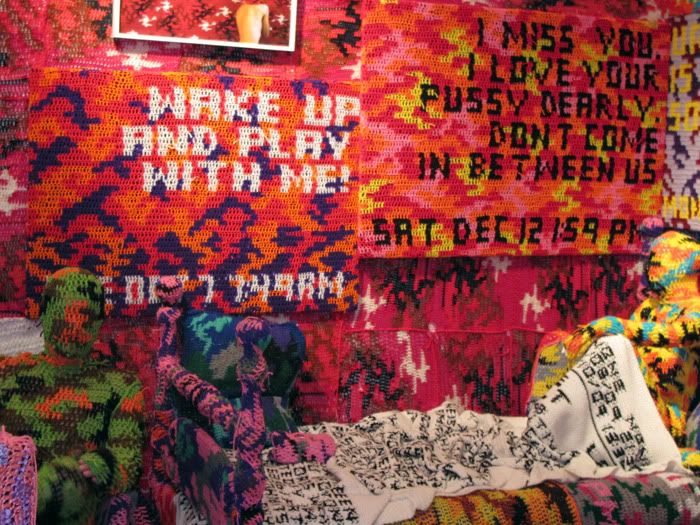 Knitting is for Pus**** Installation from Crocheted Artist Olek, Christopher Henry Gallery. Photo by Lala Lopez.
It's been said it's the unexpected things in life that are the most rewarding. My impromptu trip to Miami to cover Art Basel Miami Beach for Ozon Magazine after the Thanksgiving holiday most definitely rang true with that notion. I stayed just outside of the Design District at the newly opened Tempo Rock hotel and couldn't have had a more lavish experience. Navigating through all the art shows, events, exhibits was a bit overwhelming for an Art Basel newbie but the adventure was more than gratifying.
The first night was spent drooling over Pharrell during the N.ER.D. performance at the AOL + Paper Mag + Rainbow City event, then dancing the night away at the Parisien pop-up nightclub Le Baron at the Delano hotel. The days that followed were spent in art show after art show, ogling at contemporary art at the Design Miami and Scope. Once the Miami night fell, it was back to Le Baron, where the likes of Kate Lanphear, Cecilia Dean and Andre Balazs were also in attendance.
A visit to my friend Mike's new photo exhibit from his new book True Hip Hop brought smiles all around. Spotting Shepard Fairey's work on the streets of Miami was a personal experience of authentic popular culture. The trip was rounded out with a final night of extravagance at the Ocean Models Yacht party at the Miami Beach Marina. More on that next.
For my further coverage on Art Basel Miami, log onto Ozon Live, here.
Tweet