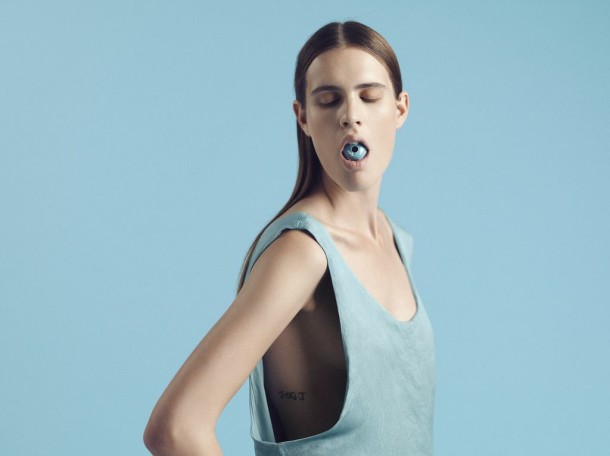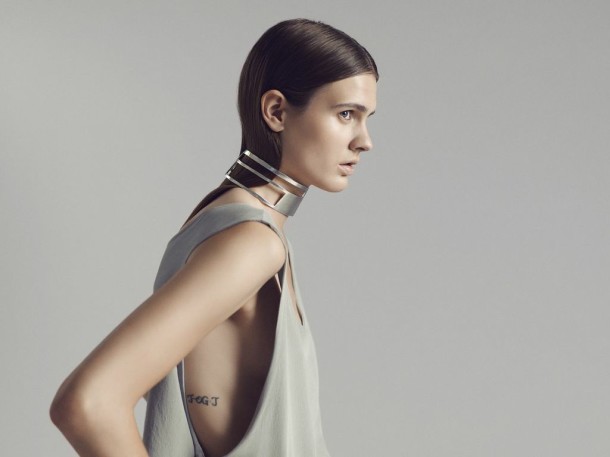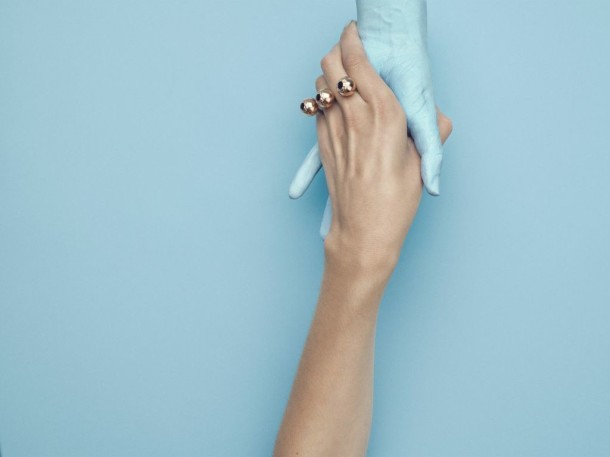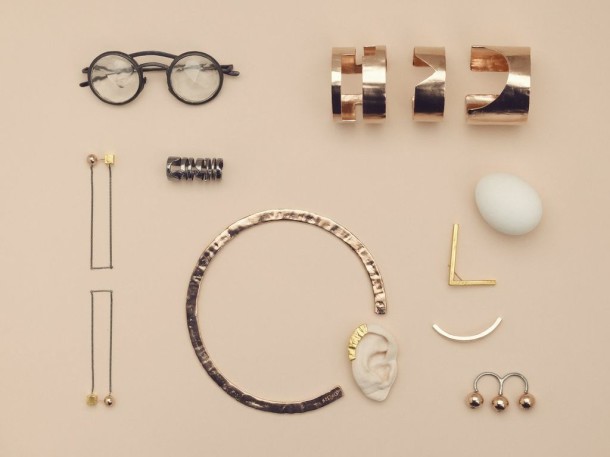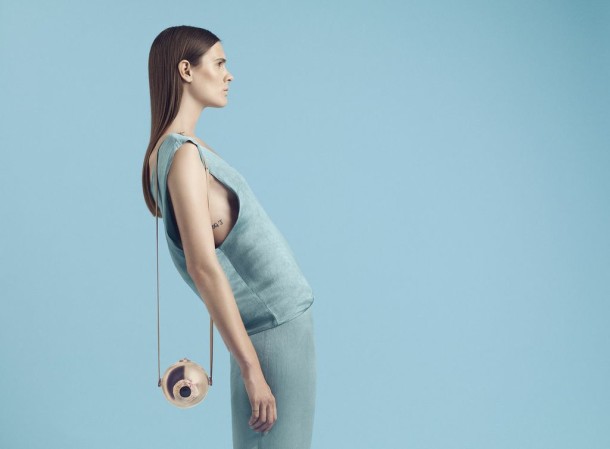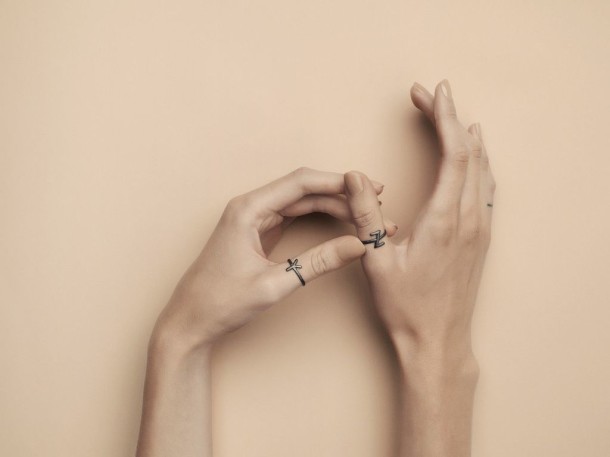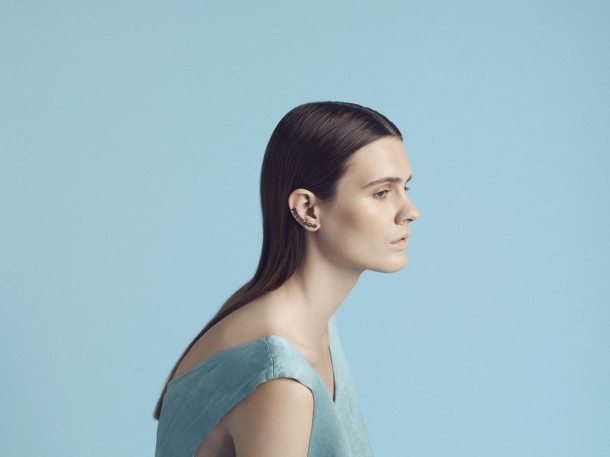 I love nothing more than a slick fashion image, well maybe my family and boyfriend. But there's a certain strength to a polished photograph. When you really rationalize the fantasy of fashion photographs – there is so much goes into it: a photographer collaborating with a wardrobe stylist, make up artist, sometimes prop stylist, creative director to ultimately feature a designer's work or new collection. In this case, these images are supremely chic to highlight jewelry collection Bjorg's spring 2014 collection.
The designer of the collection, Bjørg Nordli-Mathisen was raised in Norway and creates one-of-a-kind accessories that delight any fashion lover. There's elements of surrealism that are seamlessly wielded with a sleek, nearly minimalist approach to her design. The stand out piece in the collection is the small shoulder bag that wears as much as jewelry as it does utility with it's 18 karat rose gold plated bronze and glaring eyeball that is a not only a conversation piece but an absolute anchor in a stand out wardrobe.
Bjorg enjoys playing between the approach to raw and fine in her work. She works with diamonds, silver, precious stone and introduces bronze into this Odyssey collection for Spring 2014. All the materials she uses are 100 % natural and obtained in accordance to environmental preservation – which is a standard that I would really love to see all designers strive to reach. If you'd like to see more of Bjorg's fantastic pieces and wonderful imagery, check out her website to shop the stunning collection: www.bjorgjewellery.com.