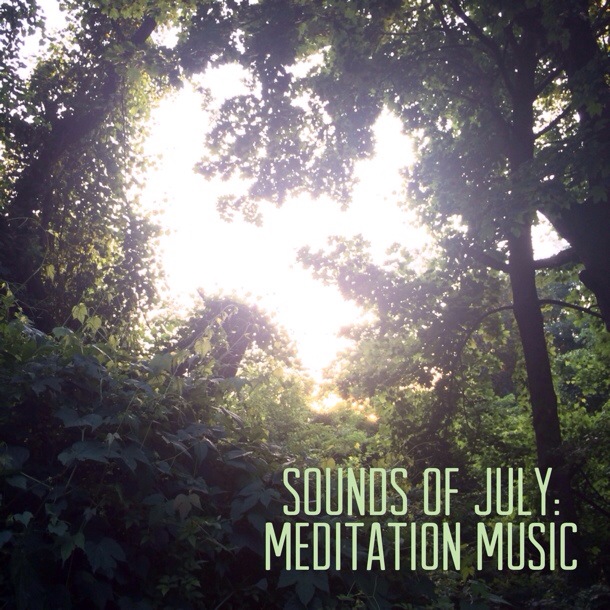 Every month this year, I've been putting together my Soundcloud playlist artists  and sounds that I find to be super interesting. But lately, I've been finding that there can be a lot of noise on Soundcloud. Since I've been ridding myself and my environment of chaos, especially on social media – I thought it'd be fun to share my favorite meditation music, chakra balancing and reiki healing music.
I've just introduced myself to meditation this year and it's been a transformative experience in my life. I've still a long way to go until I'm able to quiet all the thoughts that linger around when I get into a meditative state but with practice makes progress. Just recently, while doing things around my home, I've been playing my favorite reiki healing music from YouTube on my little wireless speakers and it completely protects my home with lovely energy and makes all of my busy thoughts ease away.
I just switch on these which probably last about hour each, I sit atop my meditation pillow, drop into the meditation or just carry on about my day – whether it be cleaning up around my apartment, preparing a meal – all with this peaceful energy that fills up my space. I find that it helps get me to a place of complete zen and productivity – I get so many things done while listening. Lately, I've even been taking some time out of my busy days to just sit with these playing on my phone for short meditation. Some of them have great visuals to  get lost in. Since I've found so much peace with listening to these reiki healing and meditation music mixes, I figured some of you may just find the same value in these, too.
P.S. If you're digging the idea of meditation music, you'll find that there are tons of music that can be specialized to what exactly you're looking for. I've come across reiki meditation for sleep, studying, yoga, emotional release, abundance attraction and even immune system strengthening. There's tons of resources for you to search and benefit from. Explore well!