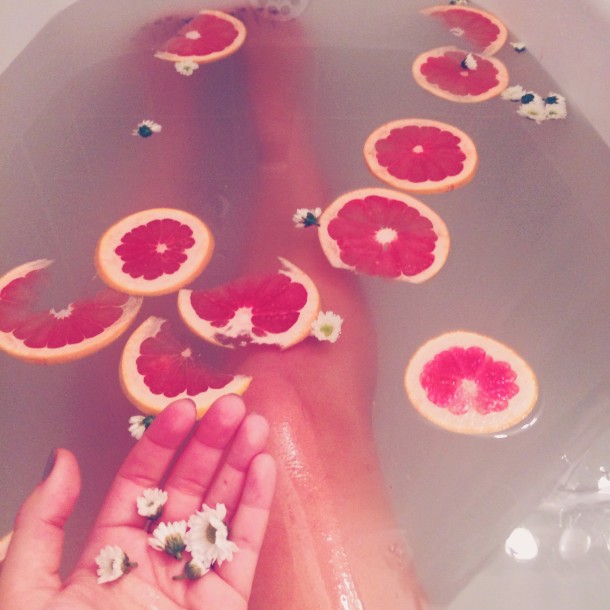 I'd like to think that self-love starts with sending loving and encouraging messages to your sub-conscience. There's no questions that there are tons of ways to exercise some serious self-love with yourself but one way that I love to show me some live is to pamper myself. It's like saying: hey lovely self, you deserve some indulgence, you deserve some you time, some stillness. You deserve to be good to you!
So I've started this little routine that makes me feel like a million bucks. It doesn't cost me anywhere near what a day at the spa would cost and I can take care of me, right in the comfort of my home. I may not have the opportunity to do every ritual each week but I make the time each week to pamper myself with an at home spa day.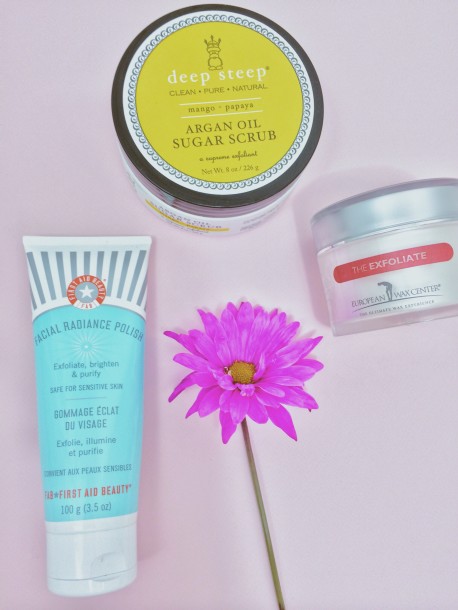 Exfoliate
I like to start with some light exfoliation on my face and body. Something that's gentle enough for sensitive skin but will slough off those dead layers. For my bod and my face, I find it best to start on dry skin first. You don't want to be too harsh on the skin, so I like to work with face and body exfoliates that have super gentle beads. Let those dead layers be gone!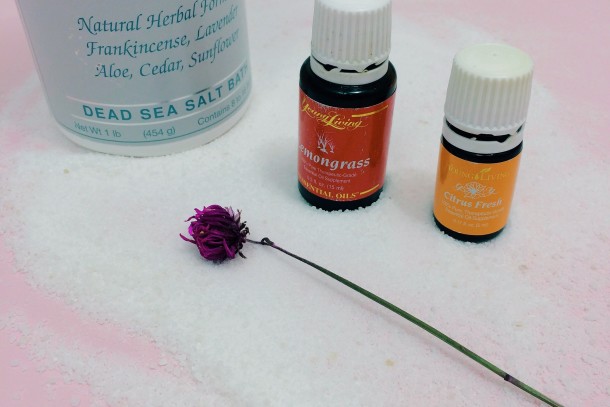 Soak
I am obsessed with salt and detox baths. Taking the time to sit in the tub and do absolutely nothing is incredible. I like to light some candles, surround the tub with crystals or plants to bring in some positive energy. I'll even make a small pitcher of fruit infused water – lemon works great and keeps you super hydrated if you decide to do a detox bath. I put on some reiki healing music and luxuriate in the moment.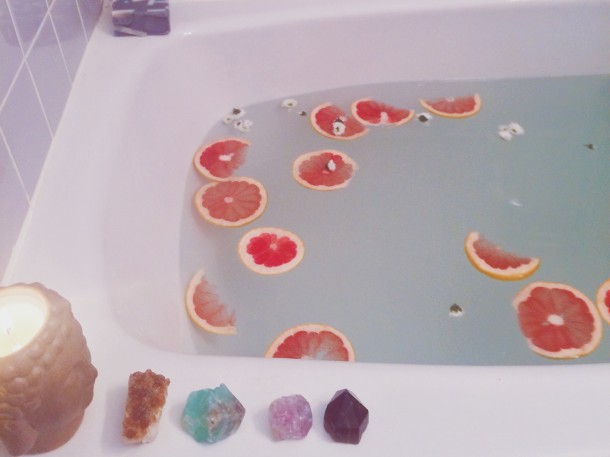 Here's an invigorating salt soak recipe that I love using:

Tad hotter than lukewarm water

5 Drops of a Citrus Essential Oil (Orange, Tangerine, Lime and Lemon all work great)

2 Drops of Lemongrass Essential Oil

1/3 Cup of Epsom Salt

3/4 Cup of Dead Sea Salt

1 Whole Grapefruit Sliced Thinly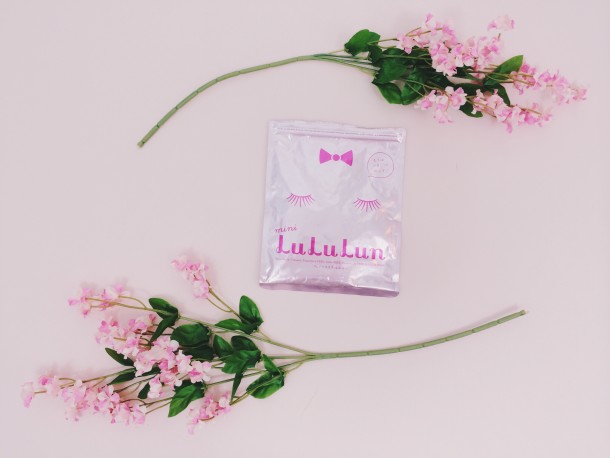 Mask
Right before I hop into my bath (and turn my swag onnnn – sorry, I couldn't help the Soulja Boy reference) I love using these moisturizing paper masks from Japan. There's super gentle on my skin and they lock in the moisture while I'm luxuriating in my tub. They're fuss-free and I just peel em right off as I come out of the shower. It's also a great time to slather on a deep conditioning hair mask that you can rinse after you're done with your soak.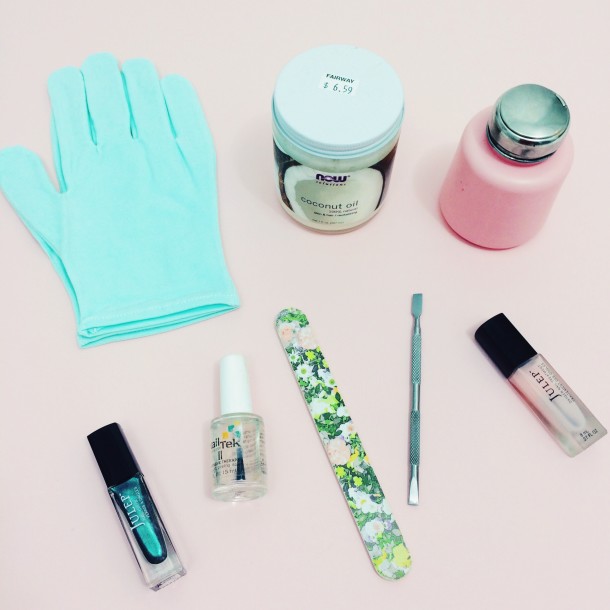 Treat
I love to give myself a good mani and moisturizing hand treatment but usually don't have the time – ugh, responsibilities! But when I do, I lather my hands in coconut oil, massaging all over and paying special attention to the cuticles. I slip on some moisturizing gloves and keep on for about 30 minutes to an hour while I catch up my latest Netflix obsession. Then, I'll wash my hands off, get out all my nails tools and relax while I paint those nails of mine.
These are a few of the indulgences that I like to treat myself to. Afterwards, I always feel relaxed and glad that I've taken the time to be good to myself. What things do you do to pamper yourself?