I have a serious penchant for beautiful and intricate things. I thrive off the details and nuances that objects Read More...
What do you mean you've never shopped vintage?! I hope that didn't stop you from making it my Vintage Read More...
I had the distinct pleasure of meeting Soraya Darabi on the second day of the WIE Symposium after she Read More...
I've been wanting to do an on-going video project ever since I saw a piece from performance artist Damali Abrams titled "Autobiography of a Year" at El Museo
Read More...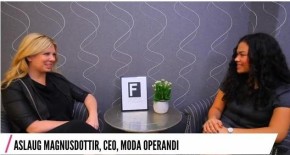 I love sharing these video interviews from the FashionForward Conference. its one of my true loves to be able to sit down and speak with intelligent people that have
Read More...