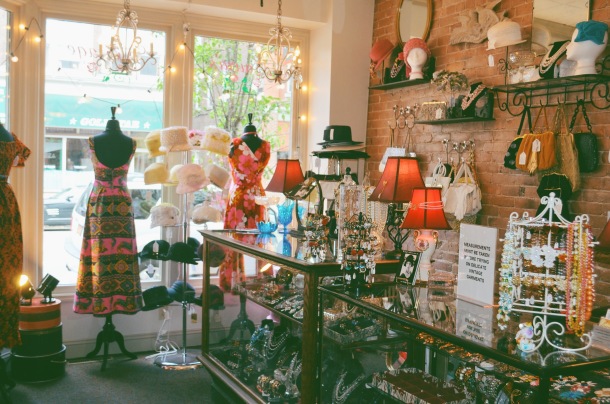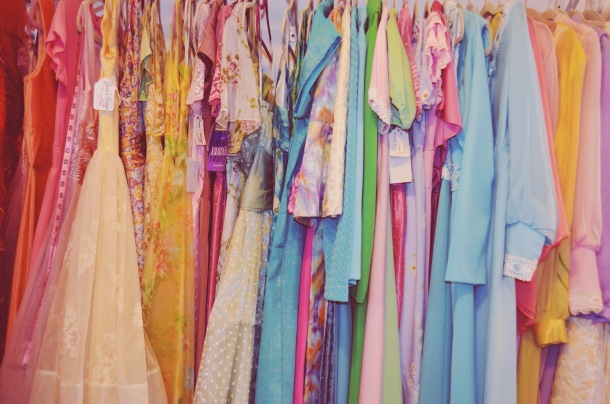 A few weeks ago, I made the four hour trek out to Lake George with my family. While the sights were beautiful, good ol' Lake George was just not my style. So in my true fashion, I ventured out to neighboring towns to find something a little more exciting to my senses – a little more thrilling to my eyes. The first stop was in Saratoga Springs where the flowers where blooming bright, a horse race crammed the main roads with traffic from exciting race-goers. After my dad bought tons on vintage cufflinks at a secondhand shop in town, we were referred to go to seek out some great antiques in Ballston Spa, where I marveled at well-styled antique booth after booth – each that specialized and brilliant. There I asked where I can find the best vintage in town and the lovely ladies at Stone Soup sent me to Laura's Vintage – cue the sounds of the heavens opening.
I walked in with curiosity and splendor and was pleased to find the perfectly kept space of Laura's Vintage shop. I introduced myself to Laura and we got to chatting about our affection for Vintage and how much she enjoys teaching vintage newbies that come into her shop about the uniqueness of vintage clothing. As I rummaged through hat box after hat box that was neatly stacked and stored in nearly every crevice of the shop, I was like a kid in a candy store – discovering delicacy after delicacy that nearly made my mouth salivate. See, I truly love the hunt of vintage. The search for one of a kind clothing and accessories that only I have – that can help in showing the world who I am when I slip into my next outfit for the day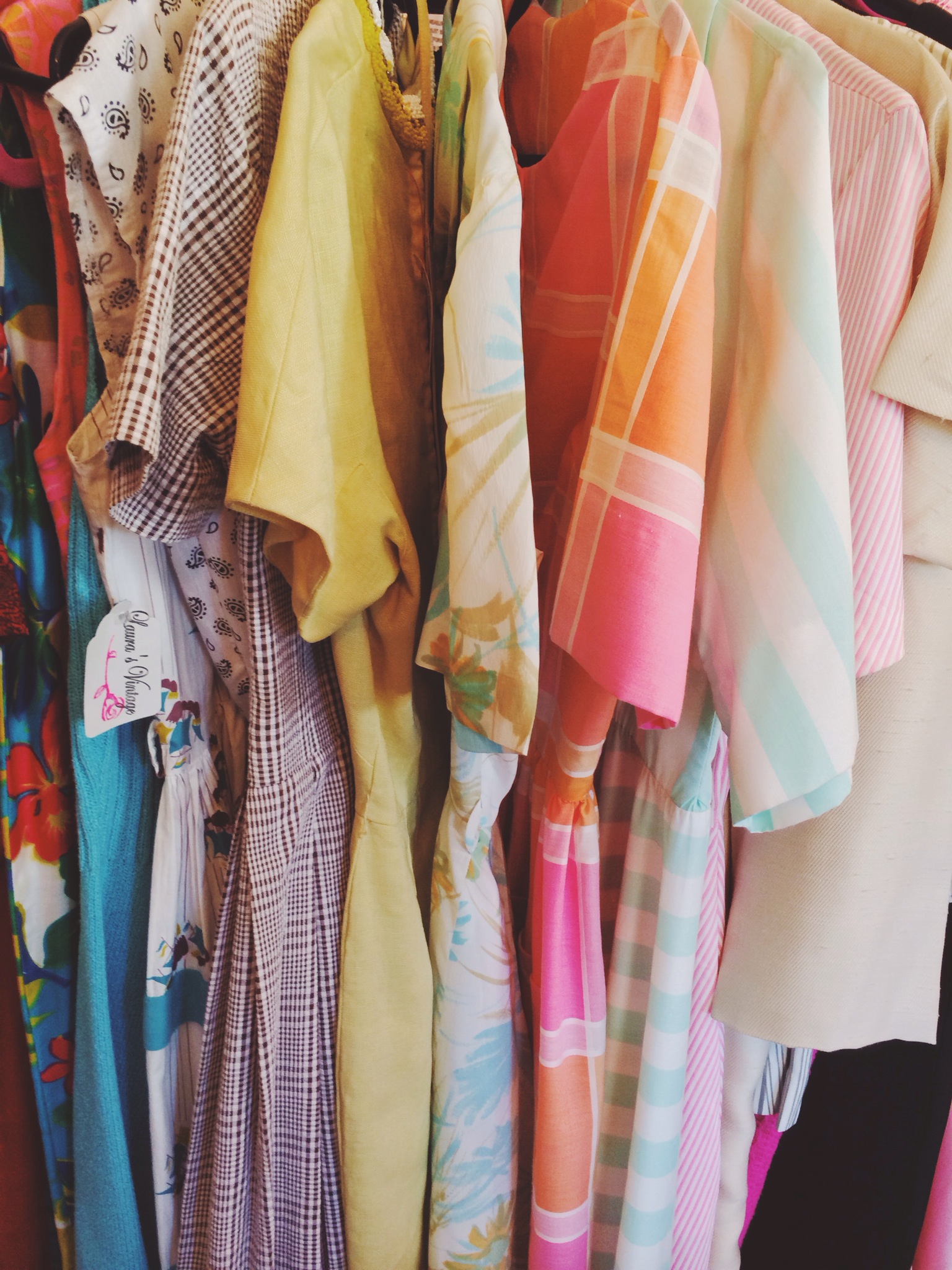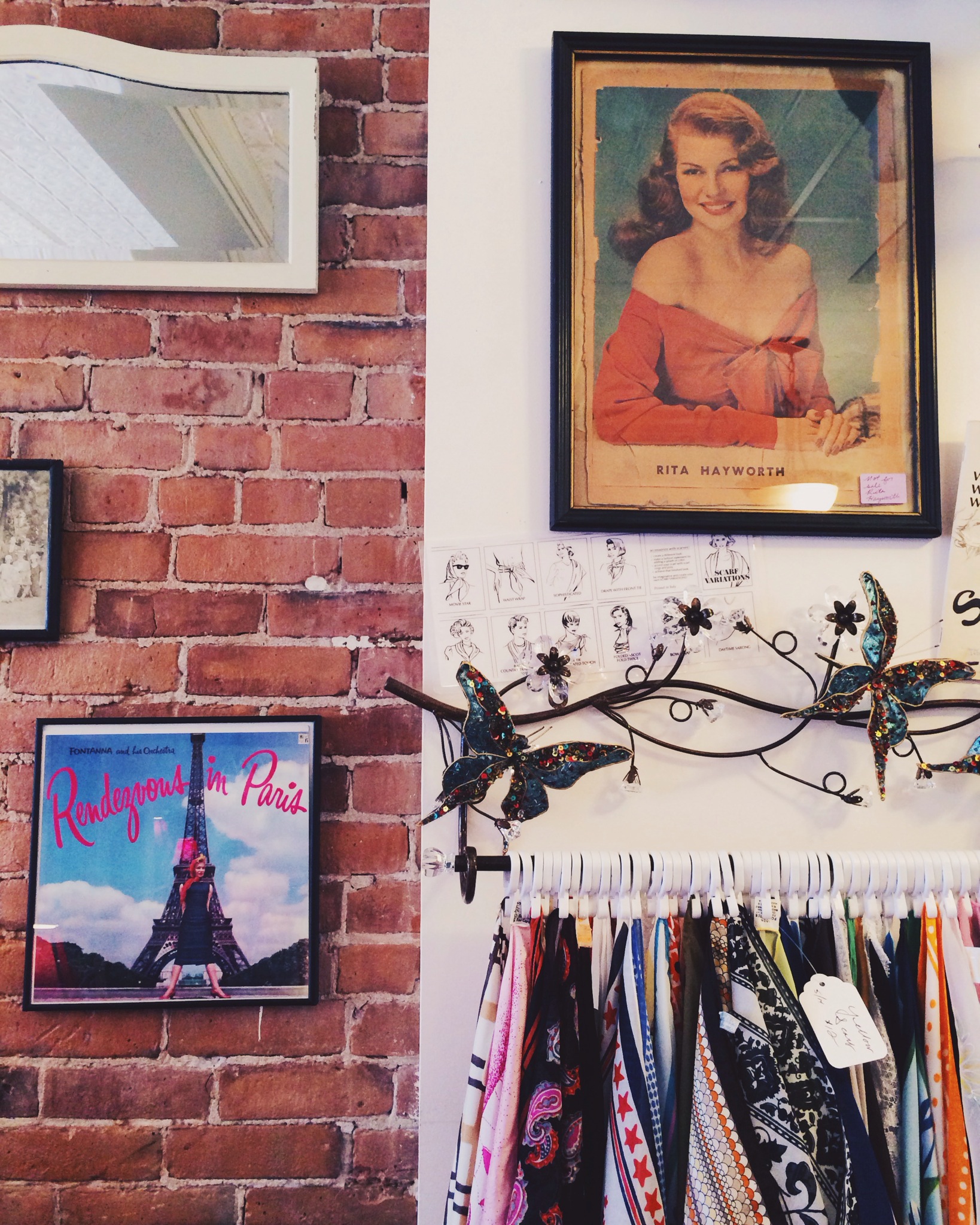 Laura had beautiful clothing, my favorite being from the 60s and 70s that were in mint condition – not even a thread hanging. And if you're a vintage hunter like me, you know that is very hard to come across. She had a beautiful collection of hats, jewelry, even perfume bottles that all had their own, specific personality and just looking to come home with me.
As I went into the dressing room to try on some things, I realized I had been in Laura's Vintage for nearly three hours! So typical of me, losing track of time when everything is aligned and the vintage is just right. I walked away with a pink paisley print trouser and matching silk blouse with a tie at the neck from the 60s, a darling black velvet demi headpiece, a pair of wooden sandals with leather braiding details from the 70s that I might have dreamt of before I found them and the most out of this world heavy silk culottes from the late 70s/early 80s. You can see the demi headpiece in my Vintage of Virgo post I did for the celebration of Virgo Season here. Hopefully soon, I will have a new post to share some of my other treasures from Laura's Vintage.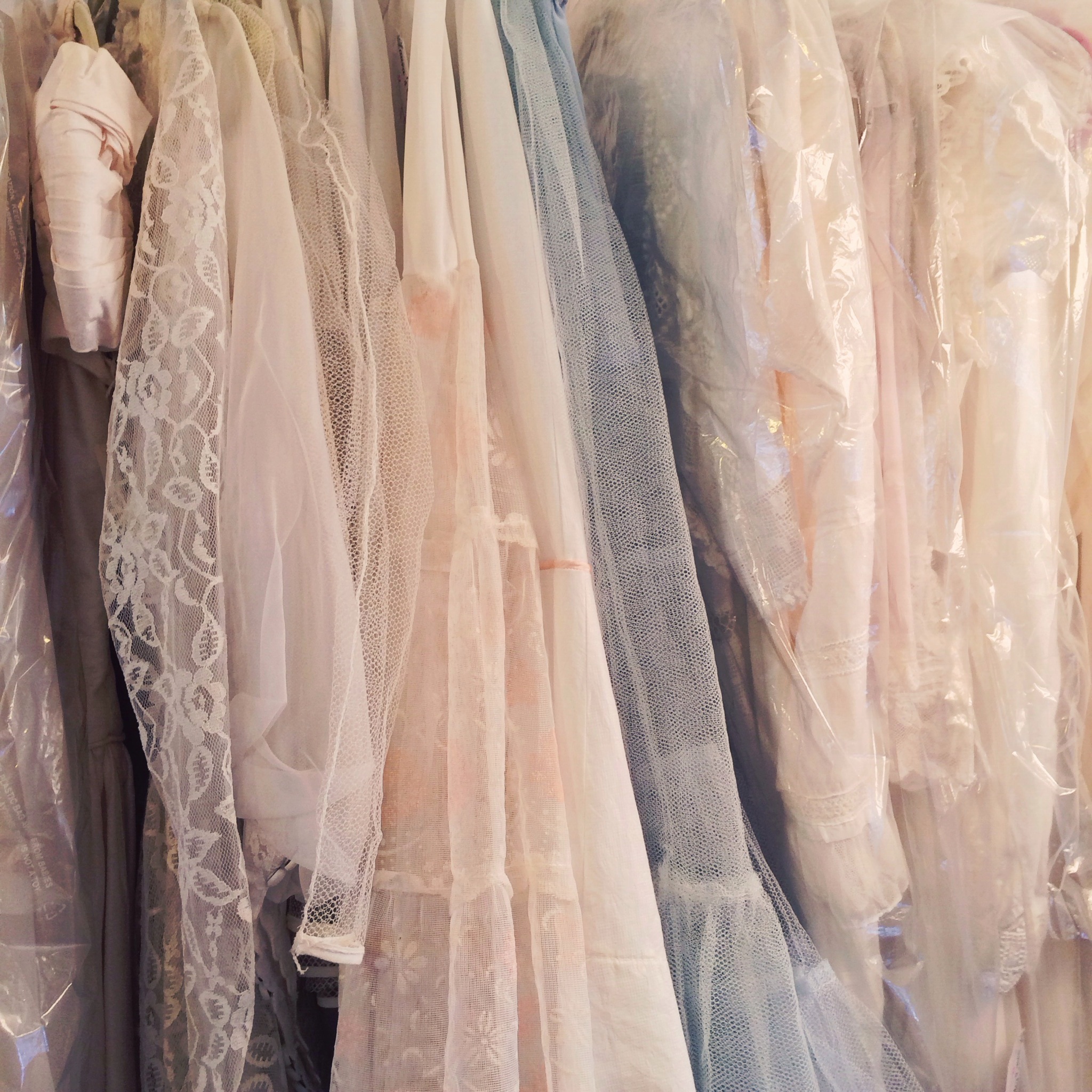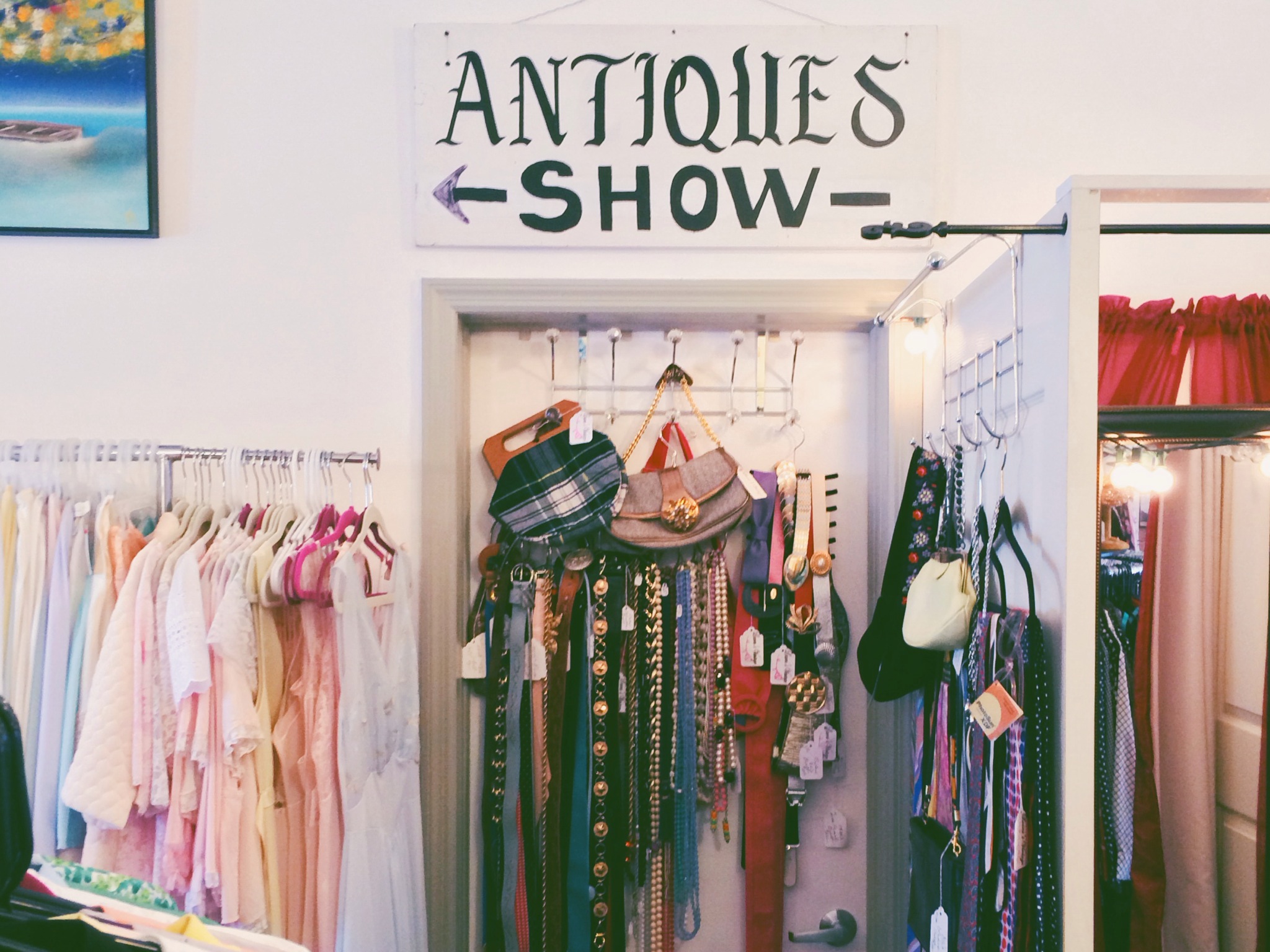 So if you happen to be in Saratoga Springs or Lake George and are looking for good vintage, it would be in your very best interest to head over and give Laura a visit. She's located right in the charming town of Glens Falls which is about a 20-30 minute ride away from both towns. With quality fabrics, perfectly chosen pieces, Laura will teach you a thing or two about how wonderful vintage is the moment you set foot into her shop.
Laura's Vintage
19 Ridge Street
Glens Falls, New York 12801
Open Wednesdays through Sunday 11-6
(518) 743-0223
website | facebook