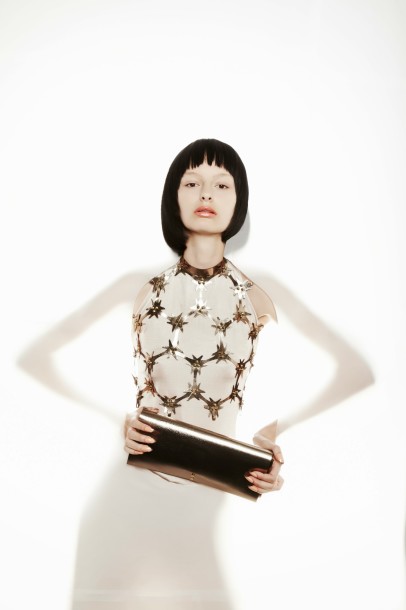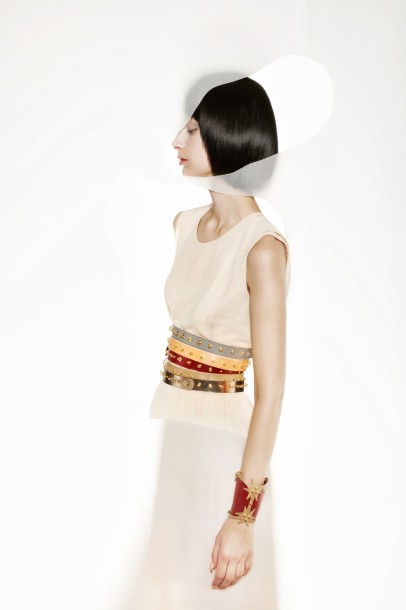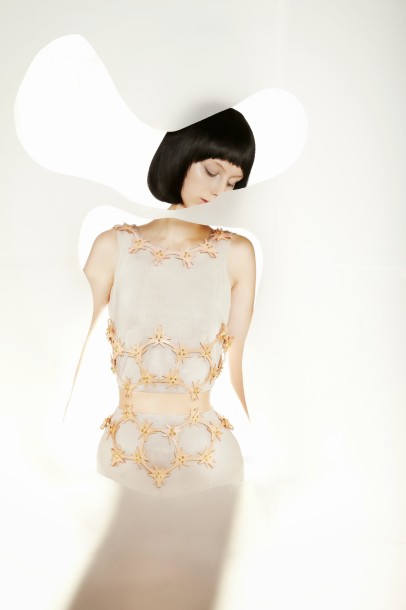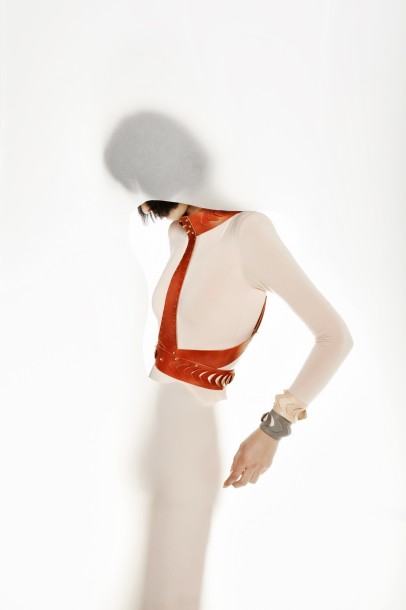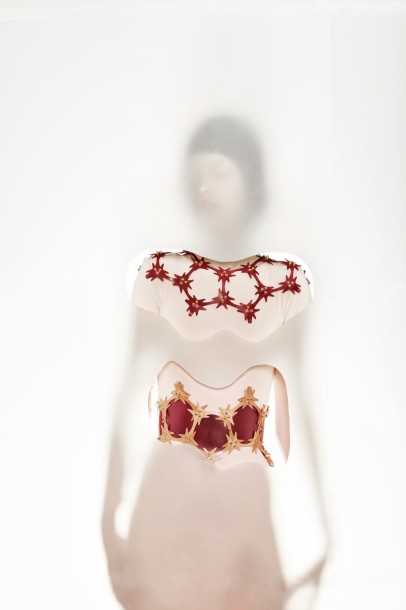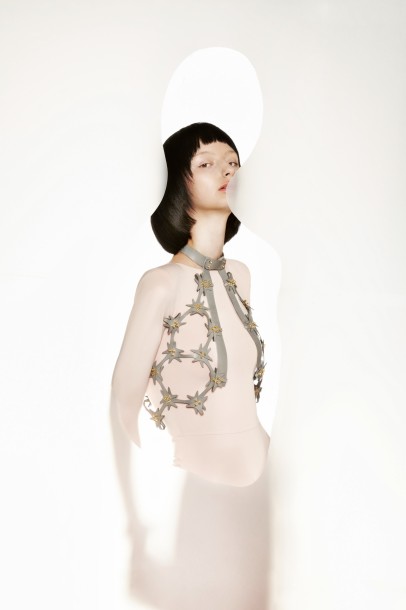 I have a serious penchant for beautiful and intricate things. I thrive off the details and nuances that objects have and the energies they hold. Somehow, I feel closer to something if it makes me think a great deal or if it transports my imagination to some place elsewhere. So it goes without question that when I first came in contact with Una Burke's wearable art of harnesses, jewelry and belts, my interest was piqued.
Nearly three years ago, I was in London for Fashion Week and stopped by the BodyAmr show and the Maria Francesca Pepe presentation at the Vauxhall Fashion Scout space. When I went across the hall, I came across Una's booth and was absolutely spellbounded by her work. It was dark but it was romantic. Was it sculpture or was it wearable? Was it bondage or was it jewelry? It is precisely those questions that make Una's work so special, it's that duality she possesses equally as an visual artist and as a designer.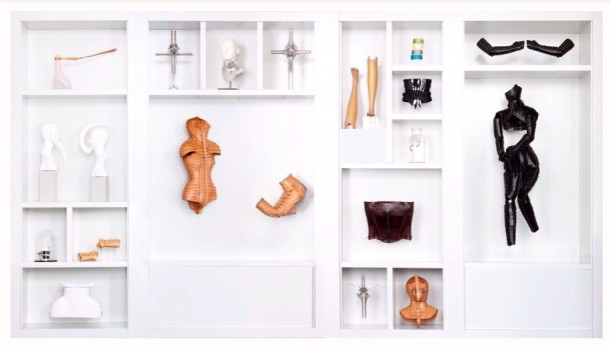 Since the time I first encountered Una's work, she has surely been busy – creating new collections, dressing celebrities like Lady GaGa and Rihanna and collaborating on exciting projects. Namely, her six week exhibition and collaboration with Nick Knight's SHOWstudio and film project called "SHOWCabinet: Prostethics" that took place this past April.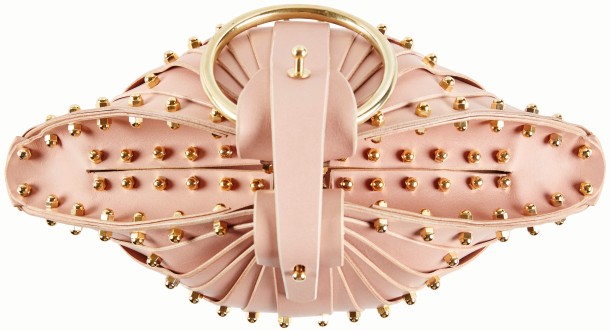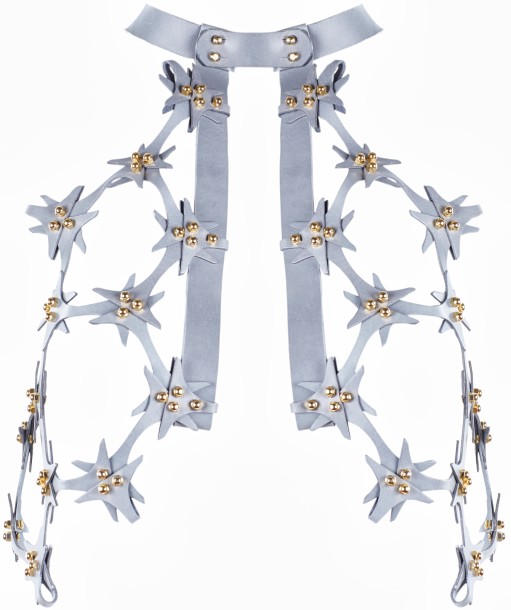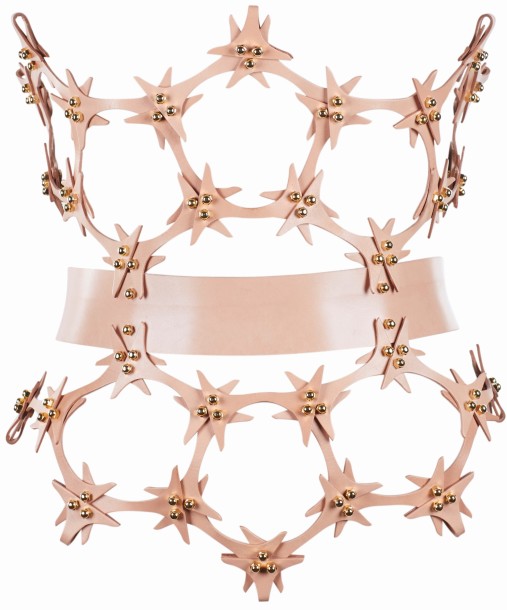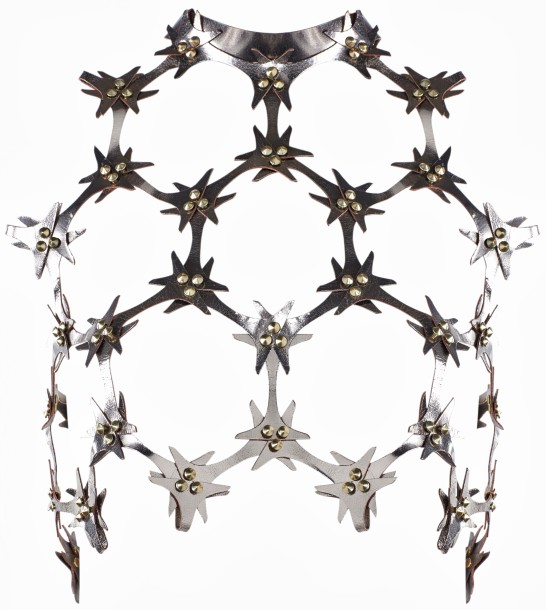 On the heels of the success of the SHOWStudio exhibit, Una is right on time with her Spring 2014 collection that favors a more feminine and elegant side in comparison to her earlier collections. It's as if Una acts as a sculptor of the female frame with the harnesses that sculpt the body into breathtaking proportions. The colors of the vegetable tanned bovine leather used throughout the collection are soft, luxurious and would be a true art collector's piece that you could have forever. She's expanded further into small handbags and wrist cuffs with the same precise detail, technique and construction as her larger pieces that are commissioned for private collections, exhibitions and museums.
This collection really sends me into a tailspin with it's structural romantic nature. Makes me wish that we would see more designers and artists like Una in the states, but until then we'll just have to gawk at her fashion films and lookbook images.
If you would like to learn more about Una Burke, please log onto www.unaburke.com. And if you are looking to purchase some of her pieces, check out the selection on www.showstudio.com and www.notjustalabel.com.