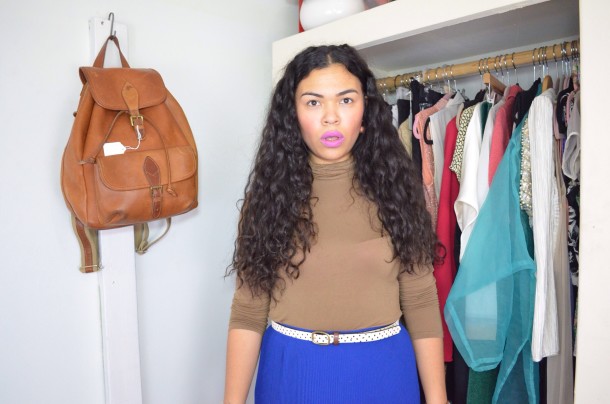 What do you mean you've never shopped vintage?! I hope that didn't stop you from making it my Vintage Rummage sale the other weekend! If you're a vintage newbie, no worries – you're in good hands with me. If you did get to make it to the sale, you are the shit. It was so great to swap vintage love stories with all of you ladies and gents. I loved it so much that I'm going to opening up my studio space for private appointments and possibly, even a monthly sale – yes, I have that many pieces. So if you missed the sale but wanted to stop by, you'll still be able to get your hands on some great vintage finds.
If you're outside of the New York area, I'll be launching a e-commerce page on my website soon, so you can shop my favorite vintage picks from the comfort of your cozy bed in your footsie pajamas. If you want me to keep you posted on when it will be launching, I'll send all that information out via email – so subscribe, here: http://eepurl.com/nI4TH, if you haven't already.
Check out this video, too! I'm going through some of my favorite pieces: where I found them and how I've worn them and the special ones that I think you will absolutely love. And if you're a YouTube fanatic like I am, please subscribe to my channel,
here
. I'm very excited to be posting spanking brand new videos on fashion, beauty, hair and interviews
every two weeks
.
So, if you're interested in making an appointment or just want more info, awesome! Just shoot me an email, here. And let me know what's on your mind or what time works best for you and we'll make it happen. Looking forward to meeting and swapping vintage love stories!