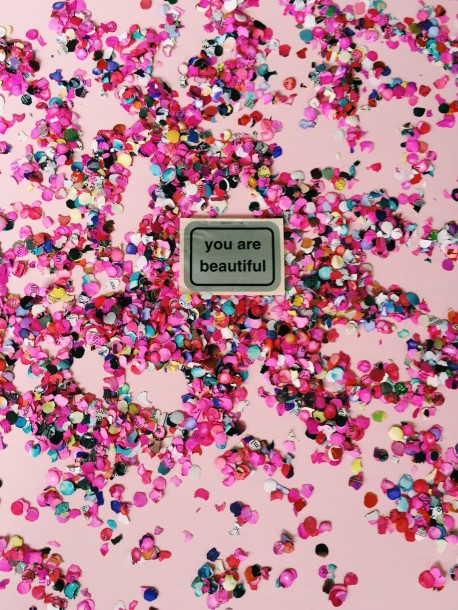 Do you know just how special you are? That you are made in the divine likeness of the creator, the perfect expression of the universe? Do you find yourself telling yourself these three words: You are beautiful? Or some bad-ass iteration of this affirmation? Maybe something like: I am a beautiful being roaming this earth, walking on my path, enjoying my journey because life is good and I am good to life?
While there is much going on in the world at this very moment, there are tons of reasons to listen to the fear instead of the love and tons of reasons to forget about ourselves. But the resolve to scary and confusing times can often be very simple. The act of self preservation, the act of self care, the act of self love is like sending signals to yourself and to the world that in the midst of what could seem like chaos, there is still more light that can seep into the deepest cracks and holes of darkness. It signals to the universe that I value and love myself so much, that my self perservation is the unshakable foundation of who I am. Without that, I am not able to be fully available for myself or for the world that may need me most.
Now, it's not to say that this is the overall solution to the social and political issues that are swirling around our humanity on a global scale – but it's a necessity for us to continue to preserve through any sunny, glory day and any time of chaos or destruction.
No matter what's happening in this earthly plane that we live in, we will always have three things: the creator, our free will and ourselves. Let's be good to ourselves, take good care of ourselves and use loving words and thoughts when we think about ourselves. Let's use our free will to make the choices that bring us the life we've always dreamed of. And let's call on the Divine for support, guidance and all the love you'll ever need.
You are beautiful. You are supported. And just as much as I write for you, I also wrote this in service for me, too.
Peace to you, always.